Maybe because the world feels so devoid of humanity these days, I found myself falling for quiet films of people who treat others with dignity.
In no particular order…
By Then
Quietly observational, By Then follows a medical driver through the streets of Paris as he picks up and drops off his patients. The "action" takes place almost entirely in the confines of his van, but the gentle soul of the film soars far outside the vehicle. Though the radio speaks about terrorism, political elections and demonstrations, Kofi – at times funny, at times tender – treats everyone with a level of respect not usually seen in such circumstances.
The Raft
A fascinating experiment that documents a fascinating experiment. In 1973, 11 people volunteer to take a raft trip across the Atlantic – as a social experiment to study the sociology of violence, aggression and sexual attraction. Over 40 years later, the director recreates that raft in a studio, and invites the surviving members to reunite on it. Combining archival footage from the sea adventure, the anthropologist's diary entries and the present recollections of the survivors, the result is a deep dive into the weird and sometimes dangerous behavior of humans.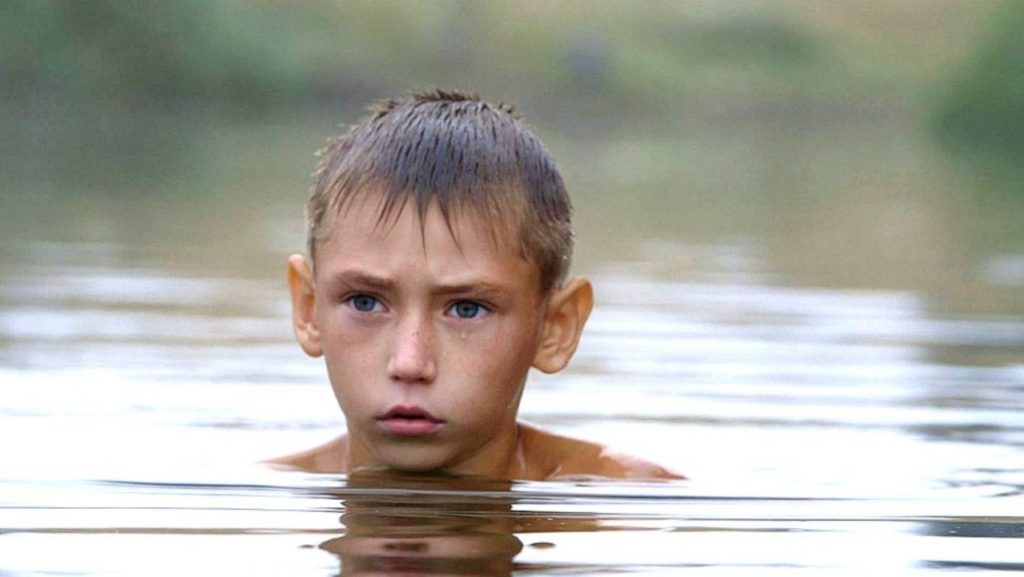 Distant Barking of Dogs
Is it worth risking safety to remain where home is? In eastern Ukraine, a boy and his grandmother live day by day on the frontlines of the war, choosing not to displace themselves as so many others in their community have. Oleg grows up amidst bombs and conflict, always in the (not always distant) background, reminding you that the real cost of war is on the individual. But is it worse than losing everything you know?
Next Guardian
An intimate family portrait high in the Himalayan mountains, where a brother and sister face the expectations of the older generation as they seek to pursue their own dreams. Gyembo is expected to take over the Buddhist temple overseen by his father and attend monk school, but he just wants to continue English language school. Toshi doesn't feel like a girl and just wants to be a football player for the national team, which doesn't fit her family's idea of how a girl should act. Normal teenage growing pains take on a larger scope in this traditional Bhutanese village.
Movements of a nearby mountain
In a remote warehouse in the Austrian alps, a Nigerian self-taught mechanic passes his days selling parts and exporting used cars to his native country. The film observes Cliff's daily routine with a serenity somewhat incongruous with the work, but fitting for his unhurried daily routine. Yet there is so much "life" happening that we are drawn into his world.
Concussion Protocol
I've long been a strong supporter of short documentaries. Not as a step-child of the feature, but as equal or even better examples of filmmaking. Concussion Protocol is an example of the latter, where all the politics and activism around the issue of head injuries in American football are distilled into less than 6 minutes. It's a visceral, powerful six minutes that strips away everything except the bare truth of the pain and suffering.
Won't you be my neighbor
Even if this wasn't a solidly crafted film (which it is), I couldn't not love it. Talk about someone who treats others with dignity. I grew up on Mr. Rogers, he formed so much of my early childhood understanding. So watching this was like returning to my childhood, like watching a home movie but with so much more social impact. As a child, you don't quite understand what you were seeing, so being able to observe the show and see the deliberate decisions behind it really made me appreciate.
Sometimes it feels like they are deliberately avoiding the bad (is it really possible that the man's only drawback was that he worked too much?), but I'll take it. Especially in this era of where treating people with respect is NOT a given.
Island of the hungry ghosts
The residents of Christmas Island pull out all the stops to protect the red land crabs as they migrate from the jungle to the sea. But in this stylized film, the treatment of the crabs is juxtaposed with therapy treatments of human migrants who have found their way to this island, experiencing almost as much trauma here as where they've come from. The stories are gutting, as is the inside look at how the detention center operates with a level of inhumanity that is designed to keep people away.
America
Sometimes a film touches you with its humanity, and for me, this was one such case. Another instance of caring for the elderly, but this time it's family. Three brothers in Mexico move in together to take care of their grandmother after their father is jailed for negligence. The tenderness with which they care for her, especially in less-then-pleasant situations is admirable, but the humanity also arises from the pain they experience in their relationships with each other.
I have some ethical issues with filming someone who clearly is not able to give their permission, especially in intimate scenes of nudity. But appreciate that they also didn't shy away from showing the less admirable sides of all involved.
P.S. – I define #cinelove as "to fall in love with a film in that way where it captures your heart through its beauty & humanity."
-Karen Cirillo